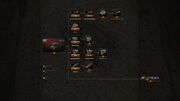 Chinese, Tier I, Light Tank
Pros:
Good Mobility
Generally agreed to be the second best tier I
Fixes most problems with the FT-17
Cons:
Aims slowly
Top gun has low muzzel velocity
Slow turret traverse
Research Price:0
Price:0 Silver
Leads to:
Renault NC-31
The NC-2 project (commercial name NC-31) was a modification of the Renault FT-17 tank featuring a soft ride suspension and a Kegesse-Hinstin fanger rubber track. These features, along with an upgraded engine, gave an increased speed of 16kph. A total of 15 vehicles of this type were exported to China.
Tier:I
Hit Points:100
Hit Points Top:110
Weight:6.47/6.60
Weight Top:6.59/8.60
Horsepower:45
Horsepower Top:75
Power To Weight Ratio:6.96
Power To Weight Ratio Top:11.38
Transmission:Mechanical
Speed Limit:25
Traverse Speed:36
Traverse Speed Top:38
Hull Armor:16/16/16
Turret Armor:16/16/14
Turret Armor Top:22/22/16
Standard Shell Damage:23-38
Standard Shell Damage Top:37-45
Standard Shell Penatration:22-36
Standard Shell Penatration Top:30-50
Rate Of Fire:24.00
Rate Of Fire Top:26.09
Turret Traverse Speed:38
Turret Traverse Speed Top:34
View Range:250
View Range Top:280
Signal Range:90
Signal Range Top:300
---Turrets---
FT-17
Tier:I
Armor:16/16/14
Traverse Speed:38
View Range:250
Weight:170
Research Price:0
Price:0 Silver
---Guns compatible with this turret---
37mm APX SA18
Tier:I
Caliber:37
Ammo:237
Shell Type:AP/APCR/HE
Shell Price:0 Silver/2 Gold/6 Silver
Shell Damage:23-38/23-38/27-45
Shell Penatration:22-36/35-58/14-23
Rate Of Fire:24.00
Average Damage:30/30/36
Average Penatration:29/46/18
Accuracy:0.54
Aiming Time:2.3
Weight:110
Research Price:0
Price:0 Silver
13.2mm Hotchkiss mle.1930
Tier:I
Caliber:13
Ammo:720
Bursts In A Clip:3
Shell In A Burst:5
Shell Type:AP/APCR
Shell Price:1 Silver/1 Gold
Shell Damage:6-10/6-10
Shell Penatration:17-29/27-45
Rate Of Fire:136.36
Average Damage:8/8
Average Penatration:23/36
Accuracy:0.58
Aiming Time:2.0
Weight:38
Research Price:30
Price:1,600 Silver
FT-18 (turret)
Tier:II
Armor:22/22/16
Traverse Speed:34
View Range:280
Weight:200
Research Price:40
Price:500 Silver
---Guns compatible with this turret---
37mm APX SA18
Tier:I
Caliber:37
Ammo:237
Shell Type:AP/APCR/HE
Shell Price:0 Silver/2 Gold/6 Silver
Shell Damage:23-38/23-38/27-45
Shell Penatration:22-36/35-58/14-23
Rate Of Fire:24.00
Average Damage:30/30/36
Average Penatration:29/46/18
Accuracy:0.54
Aiming Time:2.0
Weight:110
Research Price:0
Price:0 Silver
13.2 mm Hotchkiss mle.1930
Tier:I
Caliber:13
Ammo:720
Bursts In A Clip:3
Shells In A Burst:5
Shell Type:AP/APCR
Shell Price:1 Silver/1 Gold
Shell Damage:6-10/6-10
Shell Penatration:17-29/27-45
Rate Of Fire:136.36
Average Damage:8/8
Average Penatration:23/36
Accuracy:0.58
Aiming Time:2.0
Weight:38
Research Price:30
Price:1,600 Silver
37mm KwK 36 L/46.5
Tier:I
Caliber:37
Ammo:150
Shell Type:AP/APCR/HE
Shell Price:6 Silver/2 Gold/6 Silver
Shell Damage:27-45/27-45/32-53
Shell Penatration:30-50/56-93/14-23
Rate Of Fire:26.09
Average Damage:36/36/42
Average Penatration:40/74/18
Accuracy:0.46
Aiming Time:2.0
Weight:100
Research Price:35
Price:1,900 Silver
---Engines---
Renault M26/27
Teir:I
Horsepower:45
Chance Of Fire:20%
Weight:266
Research Price:0
Price:0 Silver
Renault 62CV
Tier:I
Horsepower:62
Chance Of Fire:20%
Weight:266
Research Price:35
Price:350 Silver
Renault NC-2
Tier:I
Horsepower:75
Chance Of Fire:20%
Weight:266
Research Price:40
Price:370 Silver
---Suspentions---
M24/25
Tier:I
Load Limit:6.60
Traverse Speed:36
Weight:800
Research Price:0
Price:0 Silver
M26/27
Tier:II
Load Limit:8.60
Traverse Speed:38
Weight:800
Research Price:90
Price:450 Silver
---Radios---
Signal Flags
Teir:I
Signal Range:90
Weight:1
Research Price:0
Price:0 Silver
ER 52
Tier:III
Signal Range:300
Weight:100
Research Price:100
Price:600 Silver
Consumables
Edit
Manual Fire Extinguisher
Removed Speed Governor
Small First Aid Kit
Small Repair Kit
Quality Oil
Automatic Fire Extingisher
Large First Aid Kit
Large Repair Kit
Improved Combat Rations
Equipment
Edit
Improved Ventilation Class 1
Light Spall Liner
Camouflage Net
Binocular Telescope
Coated Optics
Enhanced Gun Laying Drive
Toolbox
Camouflage
Edit
Price:
Permanent:25 Gold
30 Days:10,000 Silver
7 Days:2,500 Silver